The Daily Routines of Famous Writers →
What's YOUR routine?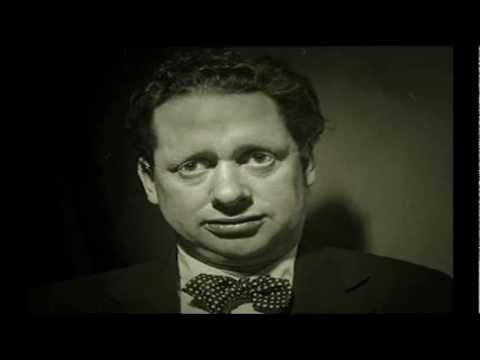 "November always seemed to me the Norway of the year."
– Emily Dickinson
"Life is for the living. Death is for the dead. Let life be like music. And..."
– Langston Hughes, Collected Poems
On This Day in Literary History....
On October 16th in 1847, Charlotte Brontë published, Jane Eyre. 165 years old, and it's still considered a masterpiece of fiction.                            In other news, we'd like to wish Mr. Oscar Fingal O'Flahertie Wills Wilde a very happy 158th birthday! As always, we are throwing a little birthday party tonight and we hope you will all yield to at least one temptation...
"I need solitude for my writing; not 'like a hermit' - that..."
– Franz Kafka
Anne Sexton reading her poem, "The Truth the...
10 tags
Happy Deathday Ms. Sexton!
On this day, in 1974, confessional poet Anne Sexton, took her own life by asphyxiating herself with carbon monoxide in her garage. She was 45 years old.                               Many of you will already know that Anne Sexton's life was haunted by abuse she suffered as a child, at the hands of her parents. She was committed to mental institutions, and underwent many years of intense...
"Writing involves a commitment greater than illness."
– Bernard Malamud
5 tags
Happy Deathday, Mr. Melville!
On September 28th in 1891, American author, Herman Melville passed away at the age of 72.                          Melville is, of course, best remembered for his novel Moby Dick, or The Whale. But what you may not be as familiar with is his first work, Typee: A Peep at Polynesian Life, or Four Months' Residence in a Valley of the Marquesas (1846), in which he described his escape from the...
Writer Food: From A to Z →
9 tags
Happy Deathday, Mr. Lanier!
On this day in 1881, American poet and musician, Sidney Lanier died from possible complications due to tuberculosis. He was 39 years old.                       This one time confederate soldier, first published in 1867, is thought today by many to be the greatest Southern poet to emerge after Edgar Allan Poe. His debut novel, Tiger Lilies deals mostly with his war experiences but is a hint of...
"Constant work, constant writing and constant revision. The real writer learns..."
– Gore Vidal
6 tags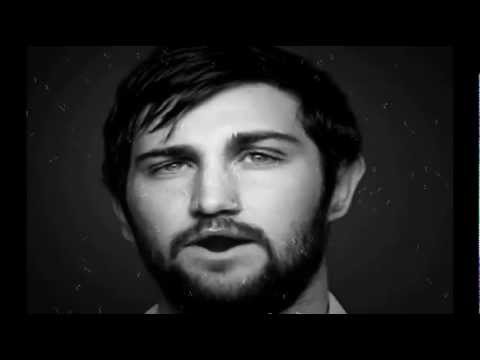 "I might write four lines or I might write twenty. I subtract and I add until I..."
– Grace Paley
13 tags
Happy Deathday, Mr. Hesse!
On this day in 1962, German author, Hermann Hesse, died of a Cerebral Hemorrhage. He died in Switzerland at the age of 85.                             Hesse is probably best remembered for his novel, "Siddhartha", published in 1922. If you have not read it, we'll not spoil the experience for you here, but we will say that Hesse's crafting of Siddhartha's journey is delightfully revealing of...
"Write while the heat is in you. The writer who postpones the recording of his..."
– Henry David Thoreau
9 tags
Happy Deathday Mr. Wilmot!
                     "He never said a foolish thing nor never did a wise one" On July 26th in 1680, the Second Earl of Rochester and perhaps the most debauched libertine poet to ever live, died of syphilis at the age of 33. That "debauched" man was John Wilmot. Horace Walpole once described him as "a man whom the muses were fond to inspire but ashamed to avow". We would have to agree.         ...
"So long as you write what you wish to write, that is all that matters; and..."
– Virginia Woolf
14 tags
Happy Deathday, Mr. Hemingway!
On July 2nd, in 1961, American writer Ernest Hemingway was found in his Idaho home, with a self inflicted gunshot wound through the head. He was 61 years old and is remembered today as a brilliant writer, a WWI veteran and an acclaimed journalist.                        Most people tend to focus on Hemingway's rather low view of women or the fact that he, like so many writers we love, killed...
"Poetry is a deal of joy and pain and wonder, with a dash of the dictionary."
– Khalil Gibran
13 tags
Happy Deathday, Signore Leopardi!
On June 14th, in 1837, Italian poet and scholar, Giacomo Leopardi, died in Naples, during a cholera outbreak. He was 38 years old.                                 The product of an aristocratic, religiously fanatic and emotionally stifled household, Giacomo Leopardi began reading and eventually writing as a means of escape. As a child, he was sickly and suffered physical pain and deformity due...
This Just In... Science Fiction-Fantasy Master,... →
"I nearly always write just as I nearly always breathe."
– John Steinbeck
10 tags
Happy Deathday, Mr. Crane!
On this day in 1900, American writer, Stephen Crane died of Tuberculosis in Germany. He was only 28 years old.                                  Educated at Lafayette College and Syracuse University, Crane did not graduate, but opted to work as a journalist for the New York Tribune, as well as the Herald. (If only all of us writers had that opportunity just fall in our laps with no degree, these...
"One should use common words to say uncommon things."
– Arthur Schopenhauer
4 tags
Because we mentioned this poem in our last...
11 tags
Happy Deathday, Mr. Hughes!
On this day, in 1967, American writer and social-activist, Langston Hughes died of prostate cancer at the age of 65. Hughes is widely considered to be one of the most important black writers of the 20th century. In 1926 he published "The Negro Artist and the Racial Mountain" in The Nation, an essay that would influence the Harlem Renaissance for years to come. Poetry, plays, short stories,...
"You start by writing to live. You end by writing so as not to die."
– Carlos Fuentes
Another fantastic writer has passed on...now an... →
Write on in peace, Mr. Fuentes!
"You cannot write for children. They're much too complicated. You can only..."
– Maurice Sendak
9 tags
Happy Deathday, Mr. Fante!
On this day in 1983, author, screenwriter, and idol of Charles Bukowski, John Fante, died of complications due to diabetes. He was 74 years old.                               Oddly enough, there are quite a few people out there who have never heard of Mr. Fante. By far, Fante's most recognizable work is, his semi autobiographical novel Ask the Dusk, published in 1939. It is the third...
5 tags
Write on in Peace, Mr. Sendak! →
"Writing about a writer's block is better than not writing at all."
– Charles Bukowski (we could not agree more!)
16 tags
Happy Deathday, Mr. Gibran!
On April 10th, in 1931, Lebanese poet and novelist, Khalil Gibran died of cirrhosis of the liver. He was only 48 years old.                            Gibran drew his words from an overwhelmingly vast well of influences. He often merged Eastern and Western philosophies in his poetry, and having grown up in Lebanon, studied art in Paris with Rodin and then adopted America as his new home, Gibran...
"You must write, and read, as if your life depended on it."
– Adrienne Rich
8 tags
Adrienne Rich Has Passed On
It has been reported that poet, Adrienne Rich has died today at the age of 82.             We welcome Ms. Rich to the Dead Writers Club and our hearts go out to the loved ones and devoted readers she leaves behind. To read more about the poet, check out this link! Do you have a favorite Rich poem? We are partial to "Diving Into the Wreck" and "A Valediction Forbidding...
"The secret of it all, is to write in the gush, the throb, the flood, of the..."
– Walt Whitman
14 tags
A Tall Order: Happy Deathday Messrs Whitman,...
Today is a big day for us here at the DWC! On this day in 1892, American poet, Walt Whitman died of pneumonia at the age of 72. Also on this day, in 1959, American author, Raymond Chandler also died of pneumonia at the age of 70. And finally, on this day, March 26th, British playwright, Noël Coward died of heart failure at the ripe old age of 74. Mr. Whitman is, of course, remembered best for...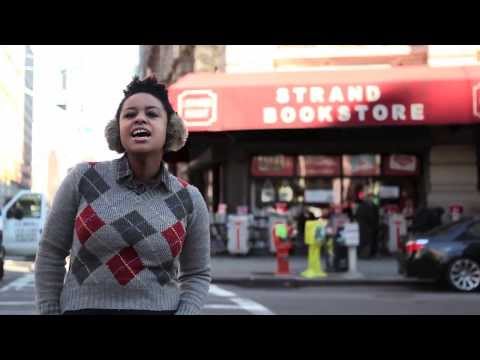 Julius Caesar Act 1, scene 2, 15–19
Caesar: Who is it in the press that calls on me? I hear a tongue shriller than all the music Cry "Caesar!" Speak, Caesar is turn'd to hear.
Soothsayer: Beware the ides of March.
Caesar: What man is that?
Brutus: A soothsayer bids you beware the ides of March.
"A word is not the same with one writer as it is with another. One tears it from..."
– William Wordsworth
Jack Kerouac's play Beat Generation to premiere in... →
A few of us from the DWC will be there, will you be?
"Love the earth and sun and animals, Despise riches, give alms to everyone that..."
– Walt Whitman
12 tags
Happy Deathday Mr. Wieners!
We received a touching message from one of our readers that we had missed a deathday yesterday. And so, we would like to offer this belated deathday post to American poet John Wieners, who died on March 1st in 2002.Many special thanks to http://thesetelevisionblues.tumblr.com/, for bringing this to our attention.        Wieners was a student of the Black Mountain College and studied under...
"You can't blame a writer for what the characters say."
– Truman Capote
Write In Peace, Ms. Berenstain →
3 tags
Though we are not in the business of birthdays...... →